Terri Arthur, Edith Cavell, fatal decision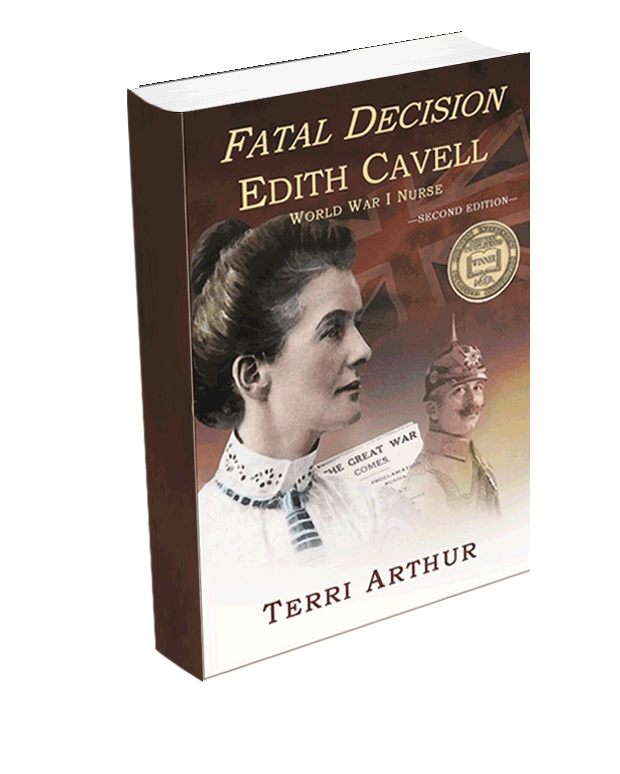 AVAILABLE NOW!
What transpires when the healing duties of a British nurse clash with the demands of a ruthless occupying regime?
​
Learn the riveting story of WWI British patriot and nurse Edith Cavell - the woman who's story caused worldwide outrage, shaped American public opinion of The Great War, and rocked the German government.
"Finished it last night. Stayed up until 2:00 am 'cause I couldn't put it down. I loved the character "Millicent White"! You could write a sequel and follow her back to Ireland! Great job. I'll go and see the movie when it comes out, even though, as you know, the movie is never as good as the book!"
The Midwest Book Award
recognizes creativity in content and execution, overall book quality, and the book's unique contribution to its subject area.
​
The Eric Hoffer Award honors the memory of the great American philosopher, Eric Hoffer, by highlighting salient writing, as well as the independent spirit of small publishers.
See what we're talking about on Facebook . . .